Often in reading books you find yourself. This is why books are just like mirrors, and their characters are your own variant personalities and this leads you to relate with a book and this relationship is priceless. More often than not it is the characters that make you see yourself in a different way, that make you a different person or show you a part of you that you've forgotten. Books remind you of things that you've already felt and leave you in that state of déjà vu that makes you live another person's story and find what is similar to your own story. To learn more about the magic of books and reading, check out my blog on How Reading Altered My Childhood.
Partly the reason that I have always been an avid book reader is that you would get to read another person's story, to read what they have lived through and to learn from it. Even while reading fiction, those stories do not seem to be inferior and as a child I would always say that even though it is fiction, somewhere in this world there might be someone who has a similar story. Talking about childhood, there are also a few childhood books that are priceless, Childhood Books That Have Stayed With Me.
However there are a few characters in the literary world that have taught me immensely about everything that I know and it is them that I learn from. Their stories and their character development have made them one of my favorite literary characters from the literature I've read till now:
1. "Jane Eyre" from the book Jane Eyre by Charlotte Brontë
Now Jane Eyre is a character that has taught me a lot about gender equality especially in the 19th Century and the importance of immense knowledge in relation to empowerment. Her wit, her sarcasm, her straight-forwardness and her honest, unfettered opinions and her bravery of saying whatever she believes in has taught me a lot about self-confidence and how it is fueled with the right type of knowledge and the importance of forming your own individual opinion by research and information.
One of her quotes in the book: "I am no bird; and no net ensnares me: I am a free human being with an independent will."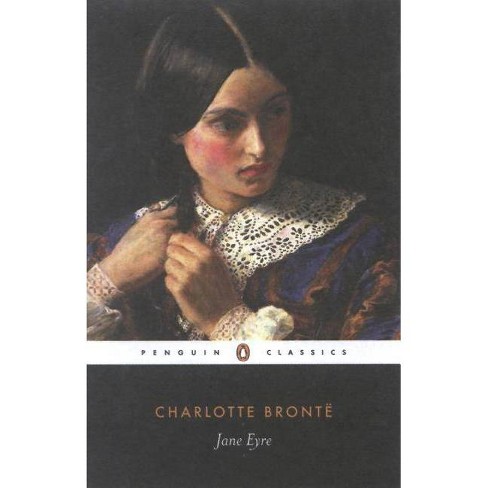 2."Sherlock Holmes" created by Sir Arthur Conan Doyle
Now I have ranted about my unfaltering passion and ambition for Sherlock Holmes and how amazing of a character he is. Sherlock Holmes has always stood incomparable for me among any other character. His wit, his sarcasm, his GENIUS brain and how he NEVER fails to impress with a plan has made me laugh infinitely. Especially his variant comments about the society's problems and his references of classic sensory literature and of course his one-of-a-kind partnership with Dr.Watson is just priceless. In fact his books are also included in my blog, 8 Books That Changed My Life.
One of his quotes in the manifold books of his: "The chief proof of man's real greatness lies in his perception of his own smallness."
3. "Beatrice" from the play Much Ado About Nothing by William Shakespeare
Now Beatrice is one of those bad-ass female characters in a few books that just leave their impression on you for the rest of your life. She was the character that made me apprehend more about Shakespeare's writing style and how he wrote about women empowerment in the 17th Century and how he had already pictured what was to come in the future. Then again her wit, sarcasm and her wisely vicious answers and opinions make her one-of-a-kind character in Shakespeare's work. I even wrote a book review on this play, "Much Ado About Nothing" By Shakespeare.
One of her quotes from the play: "Sigh no more, ladies, sigh no more,
Men were deceivers ever,-
One foot in sea and one on shore,
To one thing constant never."
4. "Lord Henry Wotton" from the book The Picture of Dorian Gray by Oscar Wilde
Now Lord Henry is one of those witty, genius characters who have their own certain philosophy about everything in life no matter how big or small and it is their priceless statements, theories and psychology that make you fall for them. Lord Henry has always stated philosophies in a way that it makes the reader speechless and makes you ponder and contemplate over his words and statements for an elongated time.
One of his quotes from the book: "Humanity takes itself too seriously. It is the world's original sin. If the cave-man had known how to laugh, history would have been different."
5. "Sydney Carton" from the book A Tale of Two Cities by Charles Dickens
Sydney Carton is an intricate personality whose spectacular character transformation can seen be seen in the artwork, A Tale of Two Cities by Charles Dickens. His absolute wit and hidden erudition and the way his brilliance is concealed by his depression makes you empathize with him and relate with him in manifold ways. His character and story is indeed one of love, loss and sad realities. For further review regarding this book check out my book review, "A Tale of Two Cities" by Charles Dickens.
One of his quotes from the book: "For you, and for any dear to you, I would do anything. I would embrace any sacrifice for you and for those dear to you. And when you see your own bright beauty springing up anew at your feet, think now and then that there is a man who would give his life, to keep a life you love beside you." 
6. "Mariam" from the book A Thousand Splendid Suns by Khaled Hosseini
Now Mariam is one of the most courageous and valiant characters that I've read, her unfortunate story and how it took a turn to South but how she dealt with her ill-fortune and found ways around it. Especially the incredulous relation that she develops with Laila and how they both are inseparable. Her determination has always astounded me and her story is one full of valor and strength. In fact this book has also been regarded with its own book review so it is worth to check out, "A Thousand Splendid Suns" By Khaled Hosseini.
One of her quotes from the book: "Mariam lay on the couch, hands tucked between her knees, watched the whirlpool of snow twisting and spinning outside the window. She remembered Nana saying once that each snowflake was a sigh heaved by an aggrieved woman somewhere in the world. That all the sighs drifted up the sky, gathered into clouds, then broke into tiny pieces that fell silently on the people below. As a reminder of how people like us suffer, she'd said. How quietly we endure all that falls upon us."
7. "Alicia Donadio" from the book The Passage Trilogy: The City of Mirrors by Justin Cronin
Now the Passage Trilogy has numerous spectacular characters that deserve to be mentioned however the valor and the courage that Alicia Donadio possesses is incomparable. She is like a broken, battered wall, but still standing and as strong as iron, still persevering through the storm. Her character fitted perfectly in the plot like a jigsaw in a puzzle and in fact is was her that kept me flipping the pages and reading further as if she had caught my attention and would not let it go. This book was also in fact a part of my very first book review so check it out, "The Passage Trilogy: The City of Mirrors" by Justin Cronin.
One of her quotes from the book: "There was, Alicia realized, a single hour that all the days since your birth pointed you toward. What you thought was a maze of choices, all the possibilities of what your life might become, was, in fact, a series of steps you took along a road, and when you reached your destination and looked back, only one path—the one chosen for you—was visible."
8."Johnny Smith" from the book The Dead Zone by Stephen King
Now Johnny Smith being a pivotal character in this novel has shown great turning points in the plot of the story but the core thing was how his entire story changed with one twist in the plot and how his wit and sarcasm just adds to the story. Now I would not want to reveal the plot so I will leave it up to your imagination until you decide to read it yourself. However he greatly made me understand the importance of everything and everyone around us and how if we exited our surroundings for some time, we would miss A LOT.
One of his quotes from the book: "I'm a man of the world, and all that means is I understand what powers the world. The fuel mix is one part high-octane to nine parts pure bullshit."